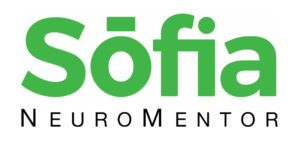 A NeuroMentor for everyone. At a price you can afford. And the scale you need.
Sofia® NeuroMentor™ is a low cost, neuroscience-based cloud and mobile application that captures and organizes your experts' knowledge at extraordinary speed. It uses their expertise to give users the experience of having a NeuroMentor, significantly improving execution of daily operations. The Sofia® NeuroMentor™ reduces fear of making mistakes and gives people the confidence needed to be great at their job.
With a great mentor, anyone, anywhere can perform like your best.
It's like finding hidden gold in your organization – in just a few hours.
Discovering star performers' unconscious competence – the true secret sauce that makes them extraordinary – is hard. Sofia NeuroMentor enables you to discover what makes your star performers tick. The compelling purpose that drives extraordinary motivation. The specific, real-world insights and skills they have learned.
The actions they take to ensure top performance. All of this is gathered in just two to three hours. No other approach generates such incredibly valuable content in so little time…and makes it deployable typically within a mere 24 hours. Talk about competitive advantage!
It's like giving everyone a great mentor all the time…and having everyone really like the experience.
The best way to improve daily task execution is to give everyone a great mentor available at the exact instant of maximum benefit. Anywhere. No matter how many people need mentoring. Using just human mentors, this simply isn't logistically possible – and do you really want your best people spending all of their time mentoring?
With Sofia NeuroMentor's realtimementoring, people feel like they have that great mentor with them when mentoring is most needed. With just a few taps, they can access expert tips and be guided to systematically apply them to the messy real-world at the moment of greatest value.
Sofia NeuroMentor is not a simple learning management system (LMS) or database. It is a neuroscience-based mobile and cloud application that functions like a great, live mentor. Simply put, no other technology or program in the market has anything close to these capabilities.
It's like seeing the real-world impact of your program in real time.
Organizations have often had a difficult time determining the impact of their efforts to improve performance. It has always been hard to measure progress. Sofia NeuroMentor gives real-time insights in the actual work completed. And, more importantly, the impact of that work on improved performance in the organization.
With easy to scan and understand dashboards and displays of real-world application of  expert knowledge, leadership teams have real-time transparency into the progress their organization is making. One executive VP says, "This is the first time I can see daily progress towards our goals." No other system provides this level of qualitative, applied transparency.
Elevate your team to the excellence of your best performers with one-on-one mentorship anytime, anywhere.
What makes Sofia® NeuroMentor™so effective?
More than just a repository of information, Sofia NeuroMentor is the only technology that uses neuroscience triggers and insights to efficiently capture expert wisdom, motivate employees to embrace real-time improvement, and give them the guidance needed for great execution of their daily work.
Download our white paper How a NeuroMentor System Delivers Exceptional Performance to learn how Sofia NeuroMentor enables you to discover and use expert knowledge with unprecedented speed and efficiency.
Put the science of self-discovery to work for you
Star performers, when interviewed by other humans, display a consistent response. By optimizing the process of interviewing start performers and observing neural response, we were able to design a set of online questions that stimulate specific neural responses and lead to the articulation of expert "secret sauce." The four types of questions posed by Sofia NeuroMentor to star performers or "authors," and the neural response are:
Defining
Purpose
Articulating a higher purpose stimulates endorphins & dopamine.
Path to
Mastery
Understanding processes and motivating others stimulates oxytocin & serotonin.
Defining
Mastery
Gathering insights by focusing on what's important for others is natural on the job training.
Creating Learning
Activities
Detailing actions utilizing neural repetitions makes skills stick.
.
The neuroscience of realtime learning: Sofia NeuroMentor™ stimulates neural responses to keep people engaged.
One of the challenges for any performance improvement program is to develop initial intense engagement from the participants, and to sustain that engagement in the face of real-world pressures.
Yet we know that great mentors consistently create both initial and sustained engagement. We studied how they did this, as well as the best practices for how they guided others, and designed Sofia NeuroMentor to provide the same types of prompts and support. The optimized responses align directly with research on the neuroscience of mentoring, enabling Sofia NeuroMentor to provide the experience of having a great realtime mentor, but through scalable technology. The science of what makes our realtime mentoring so effective is shown below: