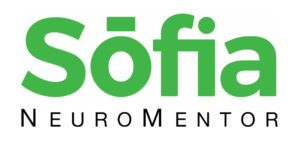 With Sofia® NeuroMentor™ Mobile, you can put a great mentor at everyone's fingertips 24x7.
Sofia® NeuroMentor™ Mobile is an integrated mobile and cloud platforms that puts the a great in every employee's hands at scale. Imagine the productivity benefits of your best people mentoring anyone, anywhere at anytime.
Achieve new levels of operational excellence with Sofia NeuroMentor!
.
When should you use the Sofia® NeuroMentor™ mobile platform?
The answer is simple. Sofia NeuroMentor is effective in any situation where your organization would benefit from great mentoring. Here are just a few common applications:
Driving the adoption of new technology
Developing new attitudes and skills in response to market changes
Enhancing leadership by senior and middle managers
Real-time look-up and support in time pressured situations
Speeding new employee on-boarding
Improving remote, work-from-home, support
Great mentors are in short supply. Now they are a tap away. For Everyone. Any Role. Anywhere.
It's long been established that a mentoring program is the best way to improve employee performance or groom your next executive. But mentors are a limited resource – and not all your best performers are cut out to be mentors. And besides you want them out producing. Classroom learning rarely leads to long-term change. And peer-to-peer programs are at best a stop gap. So what to do?
Sofia NeuroMentor changes all that. The benefits of mentoring can now be extended to your entire organization. It uses neuroscience-based technology to create a roadmap for excellence and to then provide real-time NeuroMentoring anywhere through mobile and cloud. At scale. Whether you need to mentor 10 people or 1,000 people, the Sofia NeuroMentor is up to the task.
It can be used for any role that would benefit from real-time mentoring. Whether you're in the middle of a digital transformation and need to improve adoption rates, or you want every sales person to approach the job with the same passion and commitment as your top performers. The Sofia NeuroMentor™ is the one platform that will deliver game changing results.
Sofia NeuroMentor uses that same cues as great mentors – guiding application of expert knowledge.
Great mentors use sophisticated cues and techniques to guide the people they are mentoring to understand their model of excellence and apply it to the messy real world. The Sofia NeuroMentor mobile platform starts by using the expert's rich language to help people develop and commit to a compelling purpose for being great in their role.
Once the user is engaged and motivated, the Sofia NeuroMentor uses the expert's tips and actions to apply the new model of behavior in a practical way, producing rapid learning and tangible real-world results.

Great mentors recognize the benefit of having people collaborate with their peers to re-enforce learnings. In the same way, the Sofia NeuroMentor™ includes social sharing capabilities to build group motivation and success.
Lastly, great mentors are available when needed to answer questions or provide support. Here's where real-time lookup provides the same "reflective pause" as if the user took a few seconds to chat with a human mentor. This gives people a chance to reset and produces more sophisticated changes in attitude and behaviors.
Sofia NeuroMentor programs are easy to launch and manage.
Easy to use and launch, the Sofia NeuroMentor incorporates a central cloud platform for managing the system and storing content. Users can access Sofia through a browser on their desktop or via mobile apps on Apple and Android devices.
When it comes to launching Sofia NeuroMentor programs, you have a variety of models available depending on your needs. Launches can range from simple self-directed programs to large scale webinars and workshops with group check-ins.
The Sofia NeuroMentor mobile platform provides full transparency into not only how users are progressing, but how their performance is actually improving. With real-time data being fed into the cloud you get a complete set of  dashboards and real-time insight into performance improvement.
Elevate your team to the excellence of your best performers with one-on-one mentorship anytime, anywhere.
What makes Sofia NeuroMentor so effective?
The integrated Sofia NeuroMentor cloud and mobile platform is the only technology that uses neuroscience triggers and insights to efficiently capture expert wisdom, motivate employees to embrace real-time improvement, and give them the guidance needed for great execution of their daily work. The platform is highly versatile and proven effective.
Download our white paper How a NeuroMentor System Delivers Exceptional Performance to learn how we enable you to discover and use expert knowledge with unprecedented speed and efficiency.